Posted on | May 6, 2013 | No Comments

A blog integrated into your website is an excellent place to begin building your online community.  Solitude Reels reached out to Skagit Marketing for help in building their online fly fishing community.  We are having a blast learning about fly fishing and getting to know the folks at Solitude Reels and the community that supports and loves them!
The categories at the Solitude Blog range from Wild Fish Conservancy to Fly Fishing Techniques.  The project evolves as we fish along and learn more about what the online community is interested in.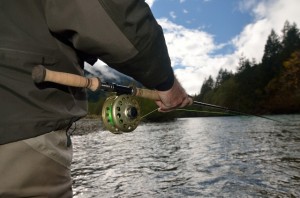 One example of how Skagit Marketing uses Google analytics for insights into the mind of the Solitude Reels online community, is to analyze what keywords bring the community to the Solitude Reels website.   At Solitude Reels they take great pride in the design and precision machining of their product. All parts used in their fly reels have been designed for increased functionality and strength.  These parts, all twenty of them, are machined and assembled in their CNC (computer numeric control) machine shop located in Skagit Valley.  Solitude Reels is proud to say "Made in the USA" and their online community is searching for "made in the USA" too.  Our latest post focused on this key feature and was spawned by our research – Made in USA Reels.
Posted on | April 30, 2013 | No Comments
When  thinking of buying a banner ad, ask yourself if organic SEO (search engine optimization) marketing would be a wiser investment.
The La Conner Chamber of Commerce hired Skagit Marketing to implement an organic SEO marketing strategy for the Skagit Valley Tulip Festival.  They also purchased a banner ad which cost more than the organic SEO marketing work.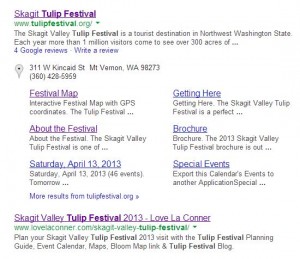 Our first order of business was to make it to Search Engine Result Page (SERP) #1 for several related keyword phrases.  The La Conner Chamber of Commerce website – www.lovelaconner.com – was around SERP 5, 6 or plus 10 on the targeted keyword phrases.  Skagit Marketing implemented the organic SEO marketing strategy by writing new content and optimizing the content along with other back-end strategies.  As seen above, Skagit Marketing moved www.lovelaconner.com to SERP #1 for the keyword phrase "tulip festival" and all of the other targeted keyword phrases.
The results?  In April the Love La Conner website overall had 30,444 visits – that is DOUBLE the amount of visits for same time last year.  The main Skagit Valley Tulip Festival page we targeted had 14,392 pageviews in the month of April with 10,231 ENTRANCES.  Those entrances are from SERP snippets like the one you see above going directly to this page.  Compare that to the 1,399 referrals from the banner ad.  Where do you think you should invest your marketing dollars?
Posted on | April 23, 2013 | No Comments
The Language Exchange and Content Marketing Exchange
I recently received an email from client and owner of  The Language Exchange Inc, Jaye Stover,  passing on a comment she received regarding her newly designed, organized, enhanced content filled website – "I visited your website, which breaths with activity and zest!"  Where does this zest come from you may ask?  It comes from an exchange of content within a content marketing strategy between Skagit Marketing, Jaye, her project management team and the interpreters.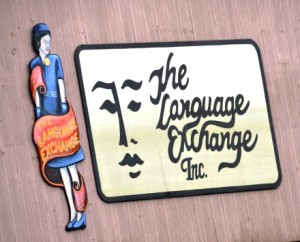 The first step in updating The Language Exchange website was moving the website to WordPress.  Wordpress has an excellent content management system which is essential in incorporating a content marketing and organic search engine optimization  strategy.  The second step was to re-write and re-organize all of the current content to flow for the end-users which in this case are people looking for interpreters and/or translations as well as interpreters looking for resources and workshops.  As we worked on this second step, we also made sure we were working alongside our organic search engine optimization strategy as well.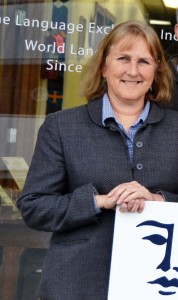 We now all work together to exchange ideas and content for the website to keep it fresh and engaging.  Skagit Marketing then works with the content to align to the content marketing strategy while optimizing the content for search engines.  The first day of every month is an exciting day for Skagit Marketing and The Language Exchange Inc.  This is when we have fun with Google Analytics to show quantitatively how our work pays off.
Posted on | April 17, 2013 | No Comments
I love working with start-ups and small biz because I get to meet people like Jackie Davison – owner of Potluck Kitchen Studio. Jackie already had her website up and running but just needed a little assistance with SEO, forms and getting paypal set-up online. Jackie has also enlisted colleagues to bring their expertise to the Potluck Kitchen Studio Blog – a most excellent content marketing strategy.  If you live anywhere near Skagit County, be sure to check out her cooking classes and very cool studio.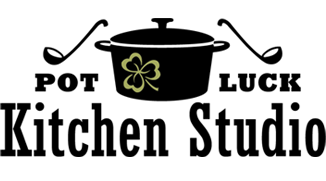 Think of your content marketing strategy as a potluck.  People can bring different expertise and content to the table.  Don't get worried about having to throw the dinner party all by yourself (or providing all of the content for your website), think potluck!
Posted on | April 12, 2013 | No Comments
One of my favorite clients, Crescent Moon Yoga, just was awarded with the Cascadia Weekly "Best Yoga Studio"!
Skagit Marketing assisted Crescent Moon Yoga in getting their website up and running along with SEO and content marketing training. Owner Jennifer McFarland updates the website regularly with events, happenings and the monthly schedule.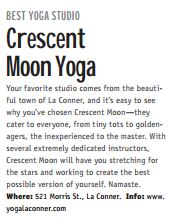 Congratulations!
Cascadia Best of Skagit Edition
Posted on | January 5, 2013 | No Comments
Content Marketing – Integrating Creative and Technical

When taking on a content marketing project I like to have one BIG goal.  lovelaconner.com = bulls-eye.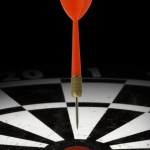 The big goal:  Take a site that had 80,000 annual visits to over 100,000 annual visits.
What is even more exciting is all of the other goals were surpassed as well.  Lovelaconner.com had a whopping 45% pageview increase!
2011 VS 2012
Visits:  82,290 VS 102,830
Pageviews:  222,670 VS 323 793
Visits Increase:  25%
Pageviews Increase:  45%
These goals were achieved by integrating creative content marketing and the technical aspects of SEO (search engine optimization).   We have even bigger goals for 2013.
The goal for the client, the La Conner Chamber of Commerce, was to drive more traffic to the website to increase hotel bookings and to increase sales for the businesses of La Conner.  The Washington State department of revenue shows sales for the second quarter of 2012 to be at the highest level since 2009 reports Go Skagit.
We love content marketing, and we Love La Conner too.

Posted on | October 26, 2012 | No Comments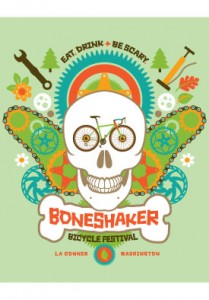 Happy Halloween you'all.  I'm looking forward to working with the most incredibly talented visual storyteller (aka: shoots & edits videos brilliantly) Sam Abrams tomorrow at the La Conner Boneshaker Bicycle Festival!   We will be catching lots of b-roll , interviewing some folks, and hopefully staying dry.
Posted on | July 18, 2012 | No Comments
Google Places – How do I get back on page 1?

Have you noticed lately how Google Places listings take up much of the 1st page of a local search?  Have you moved to the second page of Google Places listings because of more competition and paid ads on page 1?   
Yes it's time – you need to use some elbow grease to get your Google Places listing where you want it – page 1.   
1:  Claim your business on Google Places and complete your profile as close to 100% as you can get.  Edit and enhance your listing on a regular basis. 
2:  Create a Google + account and start working with this social media site. 
3:  Be consistent with your business listing on other local websites and make sure all of these are an exact match to your Google Places listing.  For example, your local chamber of commerce, local bloggers, local businesses, Yahoo Local, Angie's List, Yelp, Bing Local, City Search,  Supermedia, InfoUSA, YP.com, Insider Pages, Localeze, Local.com, Kudzu, Merchant Circle, etc (the list does goes on). 
4:  Have your clients and customers leave reviews for your business at Yahoo Local, Google Places, Yelp, etc. 
5:  If all of this seems overwhelming, exhausting or you just don't have the resources or elbow grease; hire Skagit Marketing to do all of the above.  Furthermore, if you want to increase your rank for your important keyword phrases, hire us to: 
Install an excellent SEO plug-in and Google Analytics code into your website

Set up a Google Analytics account, create a custom dashboard and schedule monthly reports

Implement keyword analysis & strategy

Optimize your website with the targeted keyword phrases

Most importantly if you don't already have it – create content that is relevant and compelling to your website visitors and optimize the content for SEO
Posted on | May 25, 2012 | No Comments
I love hosting webinars…especially for teachers.
Teachers make wonderful students. And I get to show & tell how they can use online learning solutions to be the best higher ed teachers they can be. How cool is that.
Webinars (or webys as I affectionately call them) are an excellent tool to sell your products and services without leaving your office (or home in my case). I have worked with thousands of teachers from around the country and have picked up a couple tips along the weby way.
Do: Imagine yourself at all times presenting in front of the attendees – smile and laugh.
Do: Introduce yourself and lay down the ground rules for the presentation. For example, do you want the attendees to use the chat feature for their questions or interject as you are going along?
Do: Open meeting at least 15 minutes prior to start time and test out all systems.
Do: Send out a reminder prior to start time.
Do: If you have a large number of attendees, make sure you remind them to put their phone on mute and to not put you on hold (with music) to take another call.
Do: Check in at the beginning of the webinar to catch attendee's lag-time and to adjust how fast you move along.
Do: Stick to your time and stay on track. You can always have attendees stay after if they want more in-depth coverage or need reinforcement of covered topics.
Do: Close all programs on your computer, turn off your e-mail alerts in outlook, make sure your desk-top is tidy, and clean up your favorites.
Do: Greet people individually as they join in. I introduce everyone on the conference line to encourage peer instruction and interaction if the group is 5 or under. A welcome slide let's attendees know they are in the right place and what to expect.
Do: Ask if it is ok with the attendees to record the session and offer a link to the recording after the session
Do: If possible, send a follow-up e-mail with the webinar information and Q/A follow-up.
Do: Offer the opportunity for attendees to ask their questions via the chat feature. When repeating the question to the group, don't announce who asked the question. I have found this will generate more questions and interaction.
Do: Get to know your attendees if possible and create a "relationship" before the start. Know their names, where they are from. Think of your group sitting at a round table sipping lattes.
Do: Know your audience.
Do: Have a colleague sit in on a practice run before starting a new webinar topic/demo/etc.
Do: Have cough drops, water or hot tea close by.
Do: Always type in appropriate words even when in a demo. Avoid using your keyboard like this: jkfd;ajfkldajk;fldj. You never know what you might spell.
Last Webinar Do: Be comfortable – sometimes you may even find yourself in your pajamas.
*I use the Cisco WebEx Web Conferencing tool as it is provided to me by my client.  However, there are many webinar/web conferencing tools available.  For example, check out Go To Meeting.
Posted on | March 1, 2012 | No Comments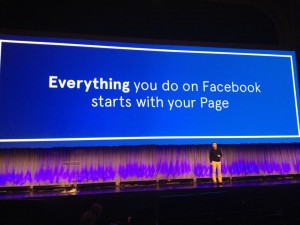 Wow – we heard this would happen at the end of February and it did…barely!  Facebook rolled out the new timelines for pages yesterday and announced (in their words)  "On March 30, 2012 your Page will automatically get the new design."  So what are you waiting for?  Go get it now – it will be great for your brand.
Facebook Pages has an interactive course to get your started at:  http://www.learnfacebookpages.com/  So go ahead and follow along with Yvonne and Jeff from the Facebook Product Team and have some fun!
keep looking »