Posted on | November 14, 2011 | 2 Comments
Recently, we held a New Media Marketing workshop in La Conner in order to help our local businesses find ways to capture more business by taking advantage of today's social media solutions.  Thank you to everyone who attended our hour-long workshop! For those who were there, and for those of you who missed our first one, read on for some great tips to get you thinking.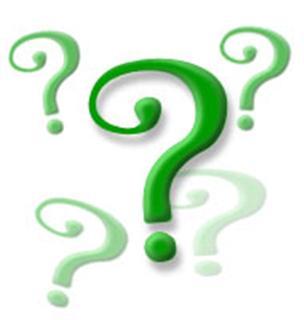 In the workshop, we ask this question: Where do you (a small business) spend your marketing dollars?   If you are working in an "old media" frame of mind, you're spending your dollars on direct mail campaigns, yellow-page advertising, ineffective print advertising and static websites. If you're working in a "new media" frame of mind, you're spending your dollars on e-newsletters, dynamic websites with blogs, effective print advertising (integrating 2D or QR codes) facebook postings, tweets, and a YouTube channel.
Take a minute and print out the budget worksheet. Write down your current advertising outlets and what you think you've spent thus far in 2011 for each one. Then ask yourself, "What kind of results am I getting? How do I quantify my results?" For most of us, quantifying results through "old media" is quite difficult – it's very hard to measure success. However, when you work with "new media", you have tools available that will quickly show you who is paying attention to you, what they're looking at that you've put in front of them, and how much mileage you're getting from every dollar you spend.
After you have a fairly good idea of where you're currently spending your marketing dollars, take a few minutes to think about the cost difference between "old media" and "new media". Here's an example of two different budgets – notice how the two compare, and how much more exposure the business on the right generates (and for significantly less money) simply by focusing on "new media" strategies.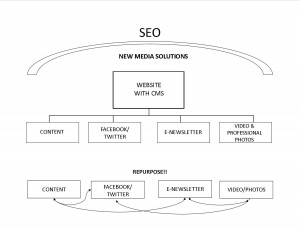 Then, start thinking about ways you can capture more interest … and more business … by taking advantage of "new media" solutions like a dynamic website, with new, interesting and fresh content, an e-newsletter campaign, a social media campaign that includes Facebook, Twitter and YouTube and a very strategic plan for your Search Engine Optimization (SEO).
We've been talking a lot lately about New Media Marketing because we honestly believe that it is the most effective way for small businesses to find their niche, generate new customers and clients and ultimately increase their bottom line.  Take a moment to work with the New Media Checklist to see where you stand.
Because we feel that every business needs to create a "new media" plan, but we also know that it's awfully hard to know where to start, we are offering a complimentary 1-hour consultation to help you determine where to begin, and what tools might be of the most benefit to you and your business.  E-mail julie@skagitmarketing.com or janet@writeology.net to schedule!
Here are the additional resources you asked for to learn more about New Media Marketing.
Lastly, here is an example of how Julie was able to easily create content and re-purpose.
Comments