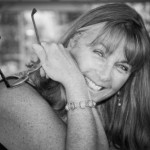 Janet Gifford (aka Writeology) is focused on content for print media, websites, online newsletters, blogs and social media. I want to tell your story – through your 'voice' – and then continue to engage your customers and clients with ongoing, creative and strategic communications.
Today you can't think about marketing as simply trying to sell your product or service. You have to engage in the kinds of conversations that build relationships – and ultimately your business identity – with your customers and clients. When you do that well, you'll get to the all-important end-goal … which of course, is sales.
If your identity is based on fresh, fun and dynamic content, and consistent communication through your website, e-newsletter, blog and social media outlets, your customers and clients will stick with you for the long-haul. And the best part? When they really get to know you, they'll refer business your way that you would never have gotten by yourself.
It's hard to run a small business, and still find time to consistently manage all of the marketing you need. I'll bet you need help, and I'll bet I can help you.
Contact
360-391-5111