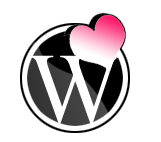 Are you a new business and need a website?  Or, is it time to completely re-design your website?
By choosing WordPress to power your website, you will have a dynamic website with a built-in Content Management System.  WordPress has thousands of plugins and themes available to transform your site into almost anything you can imagine. Over 60 million people have chosen WordPress to "power" their websites.
Turn your static website into a dynamic website by creating a new WordPress website.  Your new WordPress website will be ready for SEO work and includes responsive web design for multiple platforms including smart phones and tablets.
Skagit Marketing works with several web designers for WordPress Web Design.  We choose the designer that will best meet your business personality and style.  If you are going to choose one of our Content Marketing SEO packages AND are redesigning your website, there are some advantages to having us do the web design work.  Because we would be involved with your new website from the ground up, we can start the Content Marketing SEO strategy from the beginning.  We will do the initial SEO strategy first which will impact the navigation, content and design of the website.