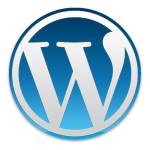 Skagit Marketing works with a LOCAL hosting company.  If you are going to convert to WordPress or have a new WordPress website designed for you, we HIGHLY encourage you to use Steam Hosting.  We have seen way too many WordPress websites with cheap hosting companies shut-down unnecessarily for days costing the clients thousands of dollars.  We have also had to deal with too many security breaches with these cheap hosting companies.  You can get cheap hosting for around $6.00 month, but we don't advise it if your website is an integral part of your business.  Steam Hosting runs $20/month for most websites.
Why you should use Steam Hosting…
WordPress Hosting – MANAGED UPDATES
When a new version of WordPress is released they will update it for you. They do the same for plug-ins and they even run diagnostics after all updates to check for problems.
WordPress Hosting – FREE MIGRATIONS
Have an outdated WordPress site? Choose Steam Hosting as your WordPress hosting provider, and they will migrate your site from your current host for free.
WordPress Hosting – SPEED
They use multi-layered caching and a reverse proxy configuration for serving static resources that will make your WordPress site fly. Google now considers the speed of your site as a ranking factor. Don't let a slow site affect your ranking.
WordPress Hosting – BACKUPS
Knowing that your site is backed up is a good feeling and that is why they back their customer's websites up every single day. Their remote backups are stored using AES 256-bit encryption and have a 14-day retention period.
WordPress Hosting – SECURITY
WordPress is fantastic software proven by the fact that – as of this writing – over 72 million sites use it. Because of this popularity, WordPress has become the target of many scripted attacks. They constantly monitor their Web Application Firewall and block typical attacks while automatically scanning your site for malware. Rest assured that they do all they can to prevent your site from being intruded upon.
If your website is NOT an integral part of your business, here is an option for cheap hosting.